7 Jun 2016
FULLER TO STEP DOWN AT END OF SEASON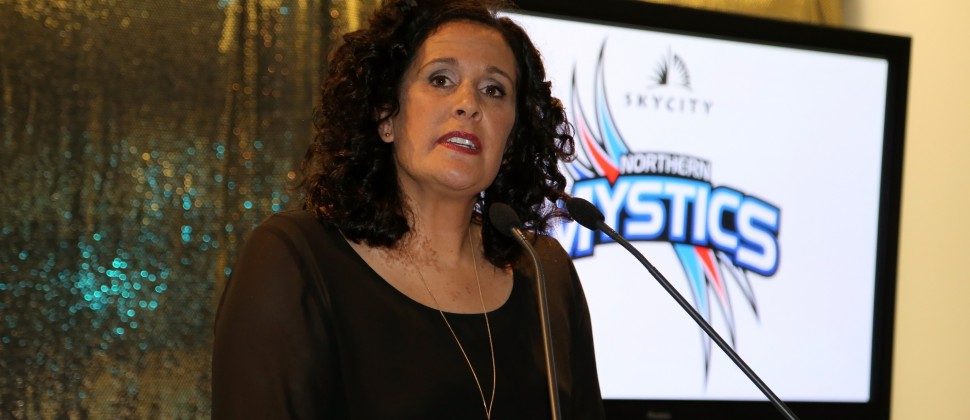 The SKYCITY Mystics will have a new coach next year, with Debbie Fuller today announcing that the 2016 season will be her last in charge of the Auckland-based team.
Fuller has been involved with the SKYCITY Mystics since 2009, aside from a year off with her young family, and saw that the time was right for someone else to step into the head coach role. Next year will see big changes for the team, as they compete in a new six-team domestic competition, which will be rounded-out by an additional side residing within the Northern Zone's boundary.
"My contract ends in late July and I have decided not to reapply," said Fuller. "It's a wonderful opportunity for another coach to lead the team into the new competition and making this decision now gives the board time to get the SKYCITY Mystics' house in order early for 2017."
Fuller started with the SKYCITY Mystics as an assistant coach to Te Aroha Keenan for two seasons, before stepping into the head coach role in 2011. She had immediate success, with her side making the ANZ Championship grand final that year and finishing third the following one. Last year, in her fourth season as head coach, Fuller took her side to the semi-finals for the third time.
The chair of the Northern Zone, Dianne McAteer, acknowledged Fuller's contribution over a long period.
"Debbie has been the most successful coach this franchise has seen and she's given enormously to netball in this region. We have big changes to deal with next season and by giving us the chance to make decisions early, Debbie has again acted with the 'team first' attitude she always has. We're sad to see her go, but respect her decision and wish her every success in the future."
Despite a tricky start to 2016, Fuller has her sights firmly set on post-season play again.
"One of the plus sides to having made the decision is that I can now just concentrate on the here-and-now. This playing group is dedicated to making the run home this season a successful one and that remains the key focus."