18 Feb 2021
FITZPATRICK NAMED MYSTICS CAPTAIN 11 YEARS AFTER MAKING CLUB DEBUT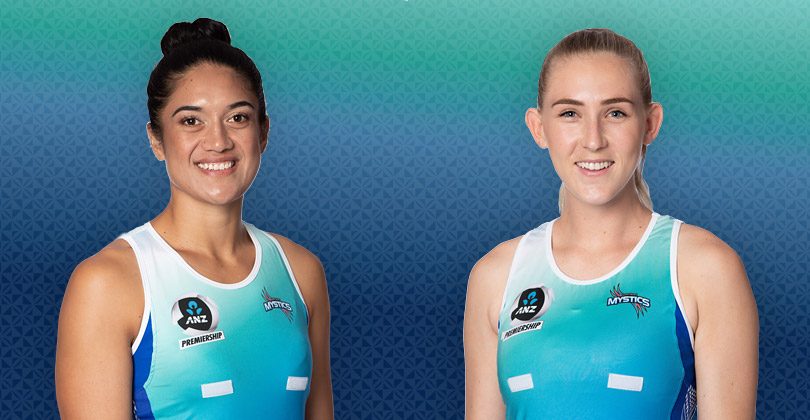 Sulu Fitzpatrick has been named captain of the Northern Mystics – 11 years after she made her debut for the club as a talented 17-year-old.
The powerhouse defender will partner up with the injured Michaela Sokolich-Beatson as the team's vice-captain for the 2021 season.
"This is where it started for me at the Mystics. So I've come full circle and it's nice to be home with a really good team," says the 28-year-old sociology student.
"I'm honoured to follow in the footsteps of the likes of Bubby (Temepara George) and Ria (Maria Folau) as Mystics captain but it's really a team effort. I'll just be the one flipping the coin and doing the post-match interviews," she jokes.
Fitzpatrick, who has played for every franchise in the ANZ Premiership except the Tactix, first played for the Mystics in 2011 fresh out of St Cuthbert's College before returning home in 2015-16 and then again last year.
"It's been a hard journey but I've taken learnings from each team I've been with including being part of the Magic as the only New Zealand team to win the ANZ Championship, and with the Pulse (2019 ANZ Premiership champions) – huge learnings about playing to win and finishing the job."
"But it's so much easier being home now where I can be a full-time Mum and a full-time athlete. And the kids are really grounding for me – they remind me of what actually matters," says the mother of seven-year-old twins.
The former New Zealand under-21 captain also has plenty of learnings to draw on from former skippers including Phoenix Karaka (Mystics), Laura Langman (Magic) and Katrina Grant (Pulse).
"Everyone has a different style, but for me it's just about being the best 'me', and helping to bring the best out of the players and management."
Fitzpatrick feels the Mystics laid a strong foundation in their third place finish last year, and now the focus is on consolidating that and being more consistent.
"One of the main things I've learnt over the years is hard work – you just can't get around it. If you're going to make it you need to work hard and work smart as well – something I've learned more in these later years as an oldie."
Mystics Coach Helene Wilson says Fitzpatrick will bring mana to the captaincy, genuinely caring for people while leading with her actions.
"Sulu's story is one that any young aspiring player can learn from ¬- one of resilience and one of growth into the leader she is today."
Wilson adds that they'll be calling on Fitzpatrick's years of ANZ Premiership experience.
"Sulu's ability to see the big picture and artfully communicate with players and staff alike are her greatest strengths. She is highly competitive, and knows what it takes to win the premiership."
Wilson believes Fitzpatrick and Sokolich-Beatson complement each other well, and says Sokolich-Beatson has plenty to offer the team off the court.
"Michaela brings energy and intensity to every session, and she is highly respected by her peers. Leading from the sideline gives us two perspectives which will be invaluable for the team."
Fitzpatrick is looking forward to partnering up with her injured friend Sokolich-Beatson.
"We'll be playing for her this season as she bleeds blue and is incredibly passionate about the Mystics. In terms of captaincy, I think we'll balance each other really well – she's very detailed and very direct – and I'm not," she says with her trademark smile.