21 Dec 2015
DEBBIE FULLER Q&A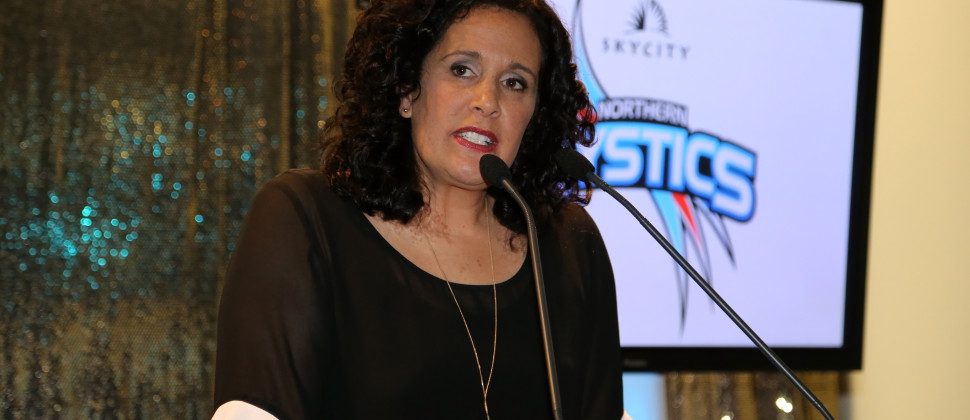 With Christmas on our doorstep, we caught up with the SKYCITY Mystics head coach Debbie Fuller to get a rundown on the Transition to ANZ programme she'd just finished overseeing and to check how things were shaping-up for 2016.
You ran the Transition to ANZ programme primarily to ensure our newest players – like Megan Craig, Holly Fowler, Fa'amu Ioane and Michaela Sokolich-Beatson – would hit the ground running when the SKYCITY Mystics assemble next year. Who was involved and how did it go?
We ran the programme through November and December with a combination of our SKYCITY Mystics rookies, some Mystics players, and players who showed form at NPC and at Mystics trials. It was a huge success for our athletes and this is measured by the form they presented to the new National League trials, the NZ U21 trials and the Silver Fern trials.
There is something to be said about running a programme that is completely optional in the "off season". It gives athletes and coaches a chance to be pure skill-focused, and also make conditioning gains, without the pressure of competing every week. We get a great deal of satisfaction in developing athletes so that they can play a significant part in our club.
Speaking of … you've had four SKYCITY Mystics players named in the 2016 Silver Ferns squad. There's Maria Tutaia and Kayla Cullen from the World Cup team, plus recalls for Anna Harrison and Cat Latu. Good sign?
Yeah, that's a great sign because they are significant players for both the Mystics and for the Silver Ferns. They give us a strong spine to work from.
You've lost your specialist coaching mate Noeline Taurua for next season to the Southern Steel. Was that a surprise?
No, it wasn't a surprise as Noels is a career coach – and Head Coach roles are few and far between. We support her decision. Her first thought when offered the position down south was about our club and the tight connections she had made with us.
When does the full SKYCITY Mystics squad come together in the New Year and what will they be doing early in the pre-season?
January 18 is Day 1 and we are into a weekly routine of team sessions, plus strength, speed and skills sessions. Scouting and game education is also a component of the programme.
We'll have 2-3 trial games to test our method in February. Then we also have the ANZ Championship Pre-Season tournament here in Auckland for three days in March. It'll be great to showcase the teams competing in one venue to our fans, clubs and the netball centres that support us.

Note:
• The ANZ Championship Pre-Season tournament runs March 18-20, with five teams playing in both Auckland and Sydney. The Trusts Arena will host the SKYCITY Mystics along with the Firebirds, Magic, Steel and Thunderbirds. More details are here: http://www.anz-championship.com/Fixtures-Results/Pre-Season
• SKYCITY Mystics season memberships are available now through https://www.northernmystics.co.nz/membership/