7 Dec 2016
CORBIN CANNOT WAIT FOR NEW CHALLENGE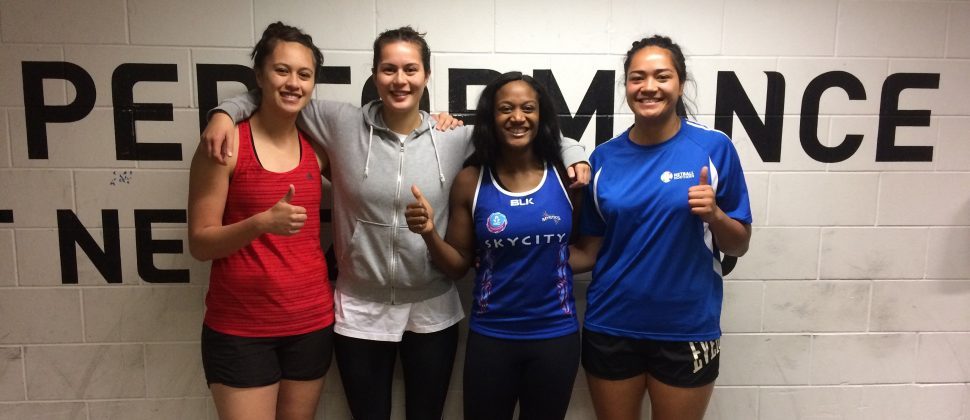 Sasha Corbin admits she cannot wait to begin the next step of her netball journey and where better than New Zealand and the big heights of ANZ Premiership.
The 28-year-old Newham & Essex Beagles member will get her first taste of the newly-formed ANZ Premiership with her new club Auckland-based SKYCITY Mystics on March 26 where they will face Wellington's Central Pulse in Hamilton as part of the first Super Sunday.
Younger sister Kadeen, who featured in England's three-test series defeat against the super sunshine girls of Jamaica last week, will also pit her wits in the ANZ Premiership with Christchurch outfit Mainland Tactix where they meet Waikato Bay of Plenty Magic also on March 26.
Sasha was unfortunately sidelined for virtually the whole of Loughborough Lightning's 2016 Superleague campaign after suffering a horrendous ACL injury with former club Hertfordshire Mavericks in February.
But the injury did not stop her get her big dream-come-true move and she said: "I'm ecstatic. I wanted this pretty much since the ANZ started.
"Being over in Australia or New Zealand is always a massive step up. In competition you are playing with the best, week in and week out.
"To be based in Auckland is going to be an extremely new experience for me, but I'm training really hard to hopefully get results with them and obviously coming back from an injury.
"It was just being about being determined and taking it really seriously, trying to get my muscles extremely strong and hopefully even stronger than they were before. Just to give me that assurance that I can play and feel confidence in myself going forward."
Wing attack specialist Corbin, whose cousin is Newham & Essex Beagles 2016 Rio Olympics relay bronze medalist Asha Philip, admits it was an emotional moment when it was confirmed the SKYCITY Mystics wanted her services.
Corbin added: "I actually got it in a message. I just looked at it and was like 'is this for real?' Then I thought maybe they don't know I'm injured and then I just cried. I still get emotional now. Someone believed in me when I wasn't fit."
The England international is determined to make the ANZ Premiership her permanent home in years to come with the aim to help the SKYCITY Mystics outfit, who include New Zealand internationals Maria Tutaia, Bailey Mes, Anna Harrison and Storm Purvis as their top players, to the 2017 title.
"That's definitely where it would feel so much more professional at the moment to where they are because they are so much more developed in that way," added Corbin.
"Superleague is definitely getting there and I would love to retire in my home country and kind of giving it all to the fans here as well. But we'll see what happens for the future and just take it day by day.
"I absolutely love this sport, I'm so passionate about it and I am not ready to finish anytime soon so I just want to give it my best."
-Newham Recorder, Ziad Chaudry