19 Dec 2017
Congratulations to our SKYCITY Mystics Bailey, Maria and Phoenix on their selection for the Silver Ferns Netball Quad Series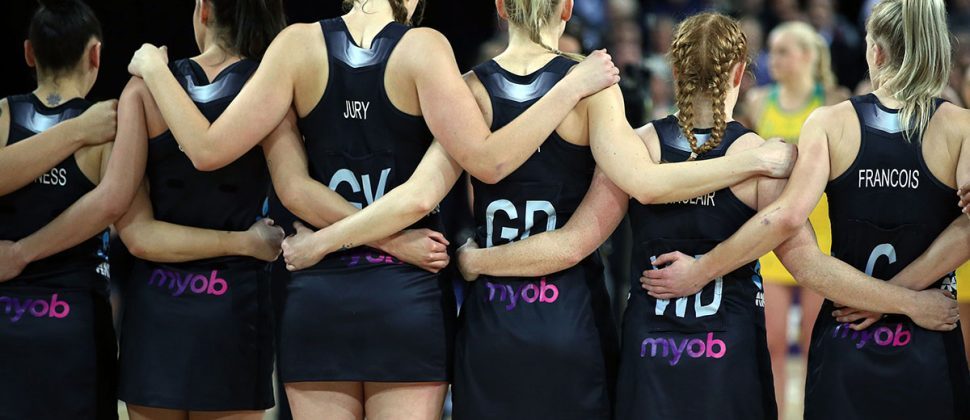 14-strong Silver Ferns squad chosen for Netball Quad Series
Following last week's Silver Ferns camp, a touring squad of 14 has been selected to contest the Netball Quad Series to be held in England and South Africa in January.
Recently married midcourter Grace Kara (nee Rasmussen) and athletic in-circle defender Phoenix Karaka make a return after missing October's Constellation Cup series while Whitney Souness and Jane Watson have secured their spots in the touring party.
Dynamic midcourter Souness missed the Australian leg of the Constellation Cup for family reasons and was replaced by defender Watson.
`"This is a big tour in terms of the travel with short turnarounds between flying from New Zealand, playing in England and then on to South Africa,'' Silver Ferns coach Janine Southby said.
`"For that reason, we are travelling with 14. This will enable us to continue to develop and build depth and combinations across the squad.
`"The Commonwealth Games (April) is the immediate focus but we're also mindful the 2019 Netball World Cup is not that far away either and the more time we get with our athletes and continuing to fine-tune their readiness and preparation is all part of the bigger picture.''
After winning the most recent edition of a closely-contested Netball Quad Series in September, the Silver Ferns can expect an equally challenging tournament as the gap at the top of world netball narrows.
With Commonwealth Games spots up for grabs, the Netball Quad Series presents the last opportunity for players from the Silver Ferns, Australian Diamonds, England Roses and South African Proteas to press their claims ahead of teams being named for the Gold Coast event.
Silver Ferns Squad for Netball Quad Series:
Katrina Grant (c)
Maria Folau (nee Tutaia) (vc)
Kayla Cullen
Temalisi Fakahokotau
Shannon Francois
Kelly Jury
Grace Kara (nee Rasmussen)
Phoenix Karaka
Bailey Mes
Te Paea Selby-Ricket
Samantha Sinclair
Whitney Souness
Jane Watson
Maia Wilson