29 Jan 2016
COACHING SUPPORT ADDED TO SKYCITY MYSTICS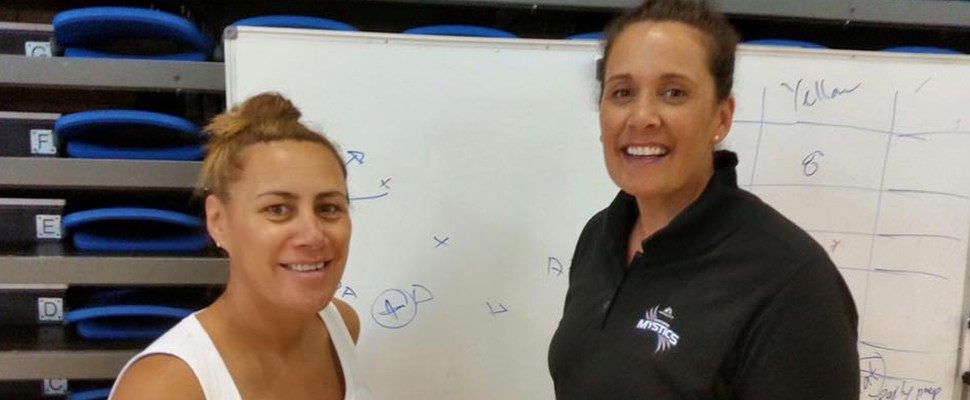 A familiar face – with a not-yet familiar name – is returning to the SKYCITY Mystics coaching ranks, for the pre-season at least, to support Debbie Fuller.
Jenny-May Clarkson – a former SKYCITY Mystics assistant coach and long-time Silver Fern – assumes a specialist coach role, focusing on the attacking end of the court. Fuller and Clarkson (née Coffin) last worked together at the SKYCITY Mystics in 2011, when the side went all the way to the ANZ Championship grand final.
"I obviously have a long history with the franchise, so to continue that connection really is an honour and a privilege," says Clarkson. "I'm never afraid to add my two cents worth, where and when I feel it's appropriate, and I'm thankful to Debbie for allowing me to make a contribution towards the team realising its potential in 2016."
For Fuller, Clarkson "brings a real knowledge of our area and our athletes. She understands performance, and our culture, and will add a lot of value."
Keen observers may have noticed that Clarkson is pregnant. She's due in April, so will initially focus her contribution on the pre-season. Additional coaching support may be added to the team at a later date.