14 Dec 2016
CLARKSON CONFIRMED AS SKYCITY MYSTICS PERFORMANCE SPECIALIST COACH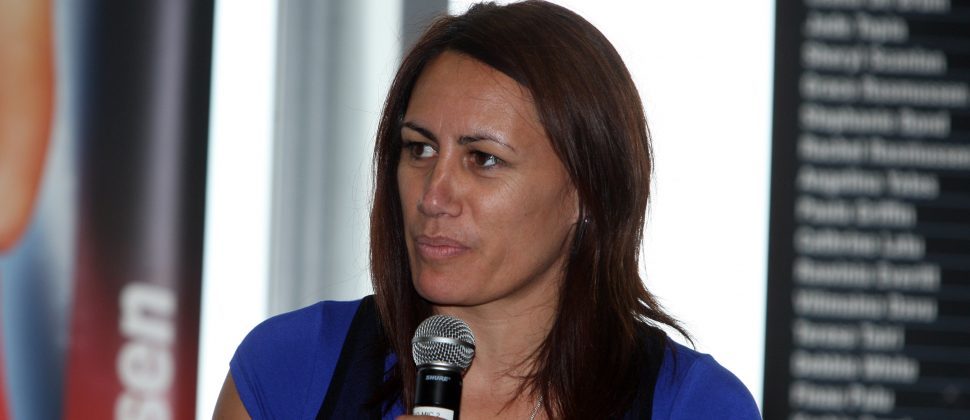 The SKYCITY Mystics are excited to announce Jenny-May Clarkson as the Performance Specialist Coach for the 2017 ANZ Premiership competition.
Clarkson (nee Coffin) has a long history with the SKYCITY Mystics, having already coached and played at the franchise.
The former Silver Fern was assistant coach of the SKYCITY Mystics in 2011 and 2016 alongside Debbie Fuller.
Clarkson said she can't wait to link up with SKYCITY Mystics Head Coach Helene Wilson.
"I've worked with Helene over a number of years now, first in an athlete coach relationship, then as her assistant at Under 23's. We have a great working relationship and I feel privileged to be part of her team.
"I'm looking forward to getting stuck into things with the new look squad."
Wilson is equally excited to have Clarkson on board for the 2017 ANZ Premiership campaign.
"Jenny-May and I have previously worked together as a coaching partnership with the U23 Northern Zone team in 2013 & 2015, and it is exciting to bring our knowledge from past coaching successes to the SKYCITY Mystics.
"She brings specialist performance expertise to our programme. Drawing on her game knowledge grown through her many roles in Netball is an exciting addition to our coaching team."
The SKYCITY Mystics kick start their ANZ Premiership campaign against the Central Pulse during the inaugural Super Sunday on Sunday 26 March at 6pm in Hamilton.
Season Memberships for the 2017 season are on sale now. Visit HERE for more information and to buy your Membership.