20 Jul 2018
Anna Harrison to retire from netball at end of season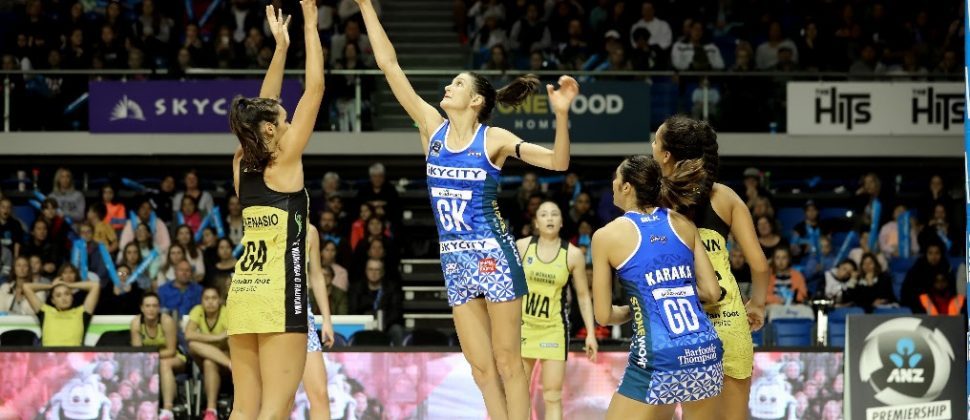 Inspirational defender and captain of the SKYCITY Mystics Anna Harrison will retire from netball at the end of the 2018 ANZ Premiership season.
Harrison has been a key player for the SKYCITY Mystics in both the ANZ Premiership and the ANZ Championship and is best known for pulling off stunning intercepts, her absolute commitment on and off the court, and the invention of the 'Harrison Hoist'.
Netball Northern Zone CEO Nicole Spratt says that Harrison has had an extraordinary career as an athlete across several codes at a national and international level, and that the team has been fortunate to have had her for so much of her career as an athlete.
SKYCITY Mystics coach Helene Wilson says Harrison has been a committed servant to both the sport and the Mystics franchise, and that the team wishes her the very best as she wraps up her netball career as a player still at the top of her game.
"Anna is a role model as an elite netballer, a leader and as a mum. She's incredible to watch on court and is someone who consistently strives for improvement in every area.
"Her willingness to add value with her knowledge and 'never say die' attitude will be sadly missed. However, we are excited to be able to celebrate her stunning career and give her a send-off that such an iconic player deserves."
Fans will have the opportunity to join the SKYCITY Mystics in celebrating Harrison's extraordinary career at  the team's final home game of the season as they take on Waikato/BOP Magic on Wednesday 25 Julyat The Trusts Arena. Limited tickets are still available at Ticketek.
Fans can send their best wishes and thanks to Anna by emailing farewellinganna@gmail.com, with messages to be collated and presented at the end of the season.