22 Jul 2021
2011 FINALIST KNOWS MYSTICS CAN GO ONE BETTER THIS TIME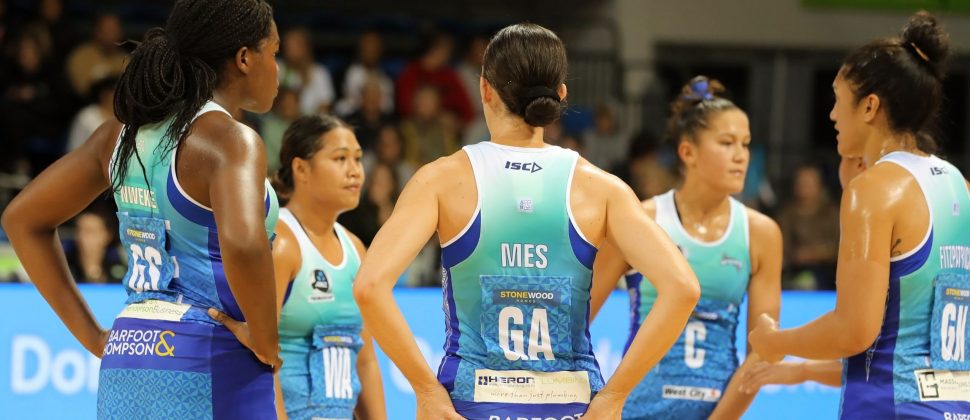 Bailey Mes is the only survivor from the Mystics' last finals appearance in 2011. It's been a challenging season with injuries for the Silver Fern, but she knows what the Mystics are capable of come finals time.
Bailey Mes is the first to admit it feels like ages ago when the Mystics last made a final.
The only survivor from the Mystics 2011 ANZ Championship Grand Final appearance, where they went down to the Queensland Firebirds 57-44, hopes they can go one better 10 years later especially as a reward for their long-suffering fans.
"It feels like such a long time ago and I was just a 'benchie' then. We've had mixed results over those 10 years and it hasn't been smooth sailing but I'm really stoked for us.
"I know we've had really good teams over the years but maybe haven't got the results. We haven't done ourselves proud at times. A big thank you to all our fans for supporting us and hopefully we can get the job done."
But first up for the Mystics, who last week took out the Minor Premiership and secured their spot in the Grand Final, there's a final round-robin match against the Tactix on Sunday. The Tactix are on a five game winning streak and the two Mystics v Tactix encounters this year have been one-point thrillers.
Mes, who played for the Tactix in 2015 and 2016, knows how hard they are to beat at home.
"It's always tough playing in Christchurch. They have loyal fans and I know it's a cliché but it is like having an eighth player. For us it's a good opportunity to play a team we might face in the finals."
In what many have described as the closest ANZ Premiership yet, Mes struggles to talk about her season after returning from a serious knee injury last year.
"It's been really hard to be honest. I was feeling good at the start of the season and I was cleared for a full game after round two."
But then another issue popped up in both Achilles which Mes says was a flow-on from the knee and has left her feeling far from 100%.
"It's been very challenging at times this season with my body and I've not been super happy with my performances. Fortunately we've got a team of 12 that can go on at any time and we have confidence they'll do the job."
And one of those 12 that Mes has had a front-row seat to admire the efforts of is her shooting partner Grace Nweke.
"Grace has grown massively. She is so strong in the back and we probably put her under more pressure than we need to at times but she just takes it all in her stride."
Looking ahead to the Grand Final, the 72-test veteran says it's important to acknowledge the pressure at finals time.
"There's extra pressure obviously and lots of hype but it's still a game of netball at the end of the day with seven players in each team and a goalpost at either end. 
"So it's about acknowledging that extra excitement but still doing your job on court. And we've shown we can do it but we're still searching for that perfect 60 minutes."
Mes, who brought up her 100th match for the Mystics this year, knows starting well against either of their possible finals opponents – the Steel or Tactix – will be critical as they're not teams you want to get behind against.
"I just want to enjoy it and do the job that we know we're capable of. The worst thing is the times when we know we've been capable of so much more. If we do that (play to our potential), the outcome will take care of itself."