2 May 2021
GRACE NWEKE "TAKE A MOMENT TO BREATHE AND REMEMBER TO SMILE"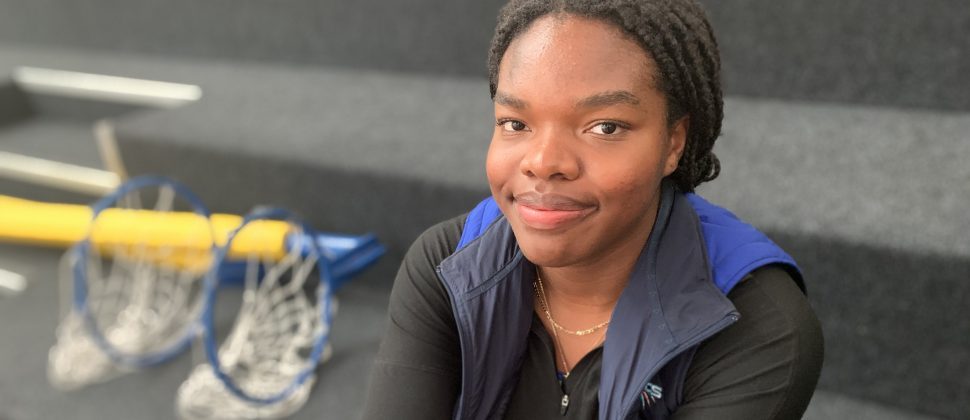 Mystics shooter Grace Nweke has gone from strength to strength, season to season, and is now topping the shooting stats after two Rounds in the 2021 ANZ Premiership. We talked to Grace about how she deals with the pressures of Game Day.
What motivates you in netball? 
I'm motivated by my family and I'm just wanting to make them proud. as well as the goals I've had for a very long time. 
How do you overcome pressure and stress on game days? 
I think for big games or moments where I get nervous I like to take time for myself. Definitely have a nap, chill out and make sure i'm the zone as soon as we get to the arena. 
Do you have a pregame routine? 
I don't really have a routine per se, I just have things that I like to do on game day. I have to make sure I shower and nap before the game and also I like to have music in my ear for the majority of game day. 
Do you have anything specific that you do in your warmup 
For a game I have to stretch out everything! Being tall I have lots of limbs to stretch out, I also make sure my core is activated so I can be warm and physically ready for the GK to sit on me. 
What's your favourite music to listen to pregame? 
I like to listen to drill and trap music, pretty much rough rap and hip hop. Anything from pop smoke, drake or any artist from the UK is perfect. 
What on court goals have you set yourself for this year? 
This year my goal is to be consistent and put out a solid performance every week. I also want my shooting percentage to be over 90%. 
If there are any kids out there suffering with pregame jitters what would you tell them?
Enjoy the game. It's so much fun playing the game while you're young. I miss it so much! Take a moment to breathe and remember to smile and you will have a great time.