Membership
An exciting new championship, the ANZ Premiership, begins in March and we need your support Mystics Nation! There are plenty of exciting new changes in store including the launch of Super Sunday featuring all six teams in action at our home venue!
Some new benefits included in our membership packages for 2017 are:
Reserved seating in the Gold Zone – choose your own seat off the seating plan
The introduction of a Silver Zone
A 'members only' lounge with your own VIP entrance which is available for members to meet before the game, offering discounted food & beverage and other members only benefits such as competitions, visits from the SKYCITY Mystics coaches/players etc.
SUPER SUNDAY!
A netball event like you've never seen before!  All six ANZ Premiership teams will be in action at The Trusts Arena on Sunday 11th June.  You will see New Zealand's best netballers (plus some international stars) live in action and the best news is – it's all included in your Membership package.
2pm: Magic vs Steel
4pm: Mystics vs Stars
6pm: Pulse vs Tactix
PREMIUM GOLD 
$350
Benefits include:
Reserved seating
Entry into Members Lounge
1x free beverage per home game in Members Lounge
1x seat at courtside hospitality table for one allocated home game (game TBC)
x1 merchandise discount voucher ($20 off)
x5 Concession Vouchers ($5 off purchase)
15% Discount on all food & beverage in the members lounge
Gold Gift
Season Carpark pass  
SILVER
$175 Adult and $70 Child
Benefits include:
GA seating within the Silver Zone
Entry into Members Lounge
x1 merchandise discount voucher ($10 off)
10% Discount on all food & beverage in the members lounge
4 GAME FLEXI PASS 
The 4 Game Flexi Pass gives you the ability to choose the four (4) SKYCITY Mystics home games that you would like to attend during the 2017 ANZ Premiership, at a pre-purchase discounted rate! You will receive an individual match ticket for each of your chosen games upon purchase as well as a flexi pass card & lanyard which gives you access to the Members Only lounge plus other members-only benefits such as competitions, giveaways etc.  
To purchase your membership either call Ticketek now on 0800 TICKETEK (84253235) or click on the purchase now button to go to our online store. 
Designated Seating Areas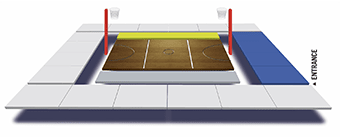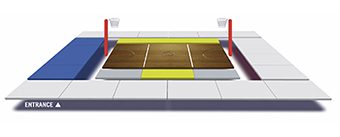 North Shore Events Centre